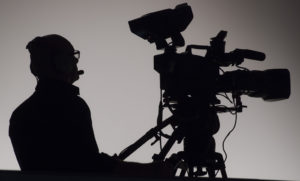 Advantage AV is a full service company that specializes in providing expert solutions for your audio visual needs.  Hospitals, universities, major events, and companies large and small in the Pensacola – Mobile region have chosen to let us help support their audio and visual projects for nearly 20 years.  From intimate family gatherings to corporate conferences with thousands in attendance, we have the equipment and expertise to help.  
Audio visual equipment is specialized and expensive, so many times a rental is the most efficient solution.  In addition to our primary rental services, Advantage AV also provides sales and installation of audio systems, projectors and screens, and video equipment, as well as audio video and editing services.
Most projects start with a free phone consultation as many of our customers don't know exactly what technical help they need, they just know they need help!  Our advice is friendly and it's free, and we're happy to guide you through the process of making sure you're seen and heard perfectly at your next event.  
Contact us today, we're here to help!
OUR WORK